Search

Vacant Land For Sale:
Article Review: First-Time Buyers Competing With Investors For Homes
I was rather thrilled to read this real estate article; especially from such a reputable source as MSN. This should speak to each and every one of you considering buying land. If there is a piece of land we have that you want, you don't want to wait. With all of these investors buying up land and houses across the United States, you don't want to miss your opportunity to start investing today. Maybe you don't have alot of cash to start investing. Maybe you have your worries because the market hasn't fully recovered. Maybe your neighbor, co-worker or significant other is in your ear constantly saying, "it's too risky/expensive/insert objection here". I think after you read this you will hopefully realize the urgency of purchasing that lot you've been looking at. Also, please note that our purchasing team watches the market. When it bounces back the prices may not be this low.
First-time buyers competing with investors for homes
The market as a whole may be slow, but there is competition for good homes in popular neighborhoods.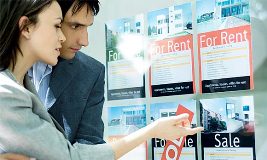 Looking at some of the statistics about low prices and the high number of homes for sale, you'd figure that as a buyer you could take your time and have your pick of houses.
Guess again.
Good homes in desirable neighborhoods are going fast, even in hard-hit markets. First-time homebuyers are finding themselves competing with investors ready to pay cash.
Kim and Steve Duty lost the first home they bid on in Denver, much to their surprise, to a cash buyer who paid $400,000 for the home, which had been listed at $399,000. When they found a second home they wanted, they moved quickly to put in an offer.
"Buyers come into this market and they've read all the reports in the newspaper about what a bad market this is," Hornung said. "They offer 'X' percent below the asking price, whether it is 10% or 20% or whatever. And if they are relocating from a bubble market like Phoenix, they're offering 40% below, because that is what you do in those markets."
They quickly learn that, if you find a good house at a good price, you need to move fast. Because investors will, and so will buyers who have learned their lesson after being outbid on previous houses.
That's the story in Washington, D.C., one of the nation's strongest markets, but also in Texas, in the San Francisco area and, yes, even in Phoenix, where investors are very active.
Post continues below
Cash buyers accounted for 30% of existing home sales in May, up from 25% a year ago. In some markets, cash buyers account for a bigger percentage of sales: 49% of sales the first quarter in Las Vegas; 63% in Miami-Fort Lauderdale and 44% in Phoenix.
Sellers like cash buyers, because there is less uncertainty about whether the sale will fall through over financing and appraisal issues.
June Fletcher of The Wall Street Journal offered some advice to would-be buyers in Phoenix who were frustrated about losing out on one bank-owned home after another. Among other things, she advised finding a real-estate agent who is experienced dealing with REO, submitting an offer with few contingencies, and having inspectors and financing lined up.
While the "shadow inventory" of homes in the foreclosure process is keeping prices down, those homes aren't exactly on the market. As lenders delay seeking buyers for foreclosed homes, the inventory of available homes has declined in some areas, creating more competition for the good ones.
Hornung, the Denver broker, offered a good explanation of how it could be a buyers' market and yet competitive. He explained:
We really have a bifurcated inventory. We have this inventory out there that is over-priced and does not show well. It is incredibly stagnant. And we have these new listings that are flowing into the market and they are in great shape, any flaws have been corrected, and they are priced appropriately. Those are flying off the shelf.